We Work With The Following Industries
Aerospace
Marine
Military
Medical
Transportation
Office Furniture

Recreational Vehicles
Plastics
Exhibits
Food Processing
3D Printing
Scarlett Inc. Service Area
Scarlett Machinery specializes in the sale of new and used industrial woodworking machinery to Grand Rapids, Detroit as well as most of Michigan, Ohio, and Indiana.
Industrial Machinery By Type
With any business, investing in the latest technology is a requirement to stay on top and compete effectively and efficiently. CNC routers save time and provide maximum flexibility for your wood production needs. We represent only the finest engineered CNC products to ensure our customers have the highest performing machines in the industry. These machines are versatile, heavy-duty, and produce superior parts and outstanding finishes at the highest cutting speeds to ensure your business's profitability.
Scarlett Inc. offers solutions for a wide array of operations from small woodworking shops, to large progressive manufacturing plants. We work with numerous applications from solid wood to panel processing.
Not so many years ago, the machining of plastics was more of an art than a science. The typical sheet fabricator or vacuum former utilized a variety of innovative techniques to perform some very challenging secondary machining functions. Unique fixturing of parts and positioning of machinery to attain the necessary results was commonplace. The use of electric and air-driven routers and drills was the mode of operation, with cutting tool selection based on availability at the local supply house. Metal and woodworking cutting tools were utilized without regard to effectiveness or efficiency. Basically, the plastic machining industry was accomplishing a great deal without the benefit of much outside information or assistance. This situation changed significantly with the advent of the CNC router in both the 3-axis and 5- axis modes. It became evident almost from the beginning that the method of holding parts and cutting tool selections of the past would not perform in the feed and speed environment associated with these new era machines. Plastic fabricators demanded, and the cutting tool industry responded with, application-specific tooling and far more information on how these tools functioned.
We provide solutions for cutting aluminum with CNC machining centers as well as other machine-cutting options.
One of the major problems facing the American economy is escalating energy prices. The composite manufacturing industry is positioned to provide solutions, offering energy-saving products for markets such as automotive, aerospace, wind energy, and infrastructure. The growing demand for lightweight composite products is prompting suppliers to develop specialty fibers. Composite Material is made from two or more constituent materials with significantly different physical or chemical properties, that when combined, produce a material with characteristics different from the individual components. The individual components remain separate and distinct within the finished structure. Browse our Composite CNC Machining Centers.
We sell 3, 4, and 5 axis CNC machines, as well as fixed bridge, gantry style, custom CNC, hybrid mills, and pod and rail.
Why Buy Industrial Machinery and Equipment from Scarlett?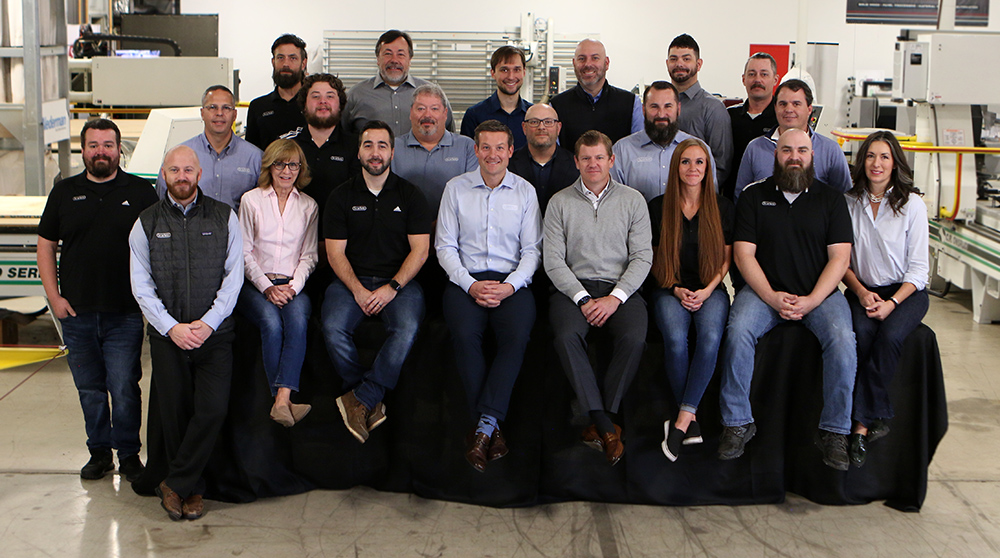 Our industry knowledge, factory-certified technicians, large parts inventory, and reasonable parts pricing sets us apart from other competitors. Additionally, we have the quickest response time in the industry.
Let Us Help You Build The Right Solution
Fill out the form below and one of you industrial machinery experts will be in touch soon to answer any questions.