Every step of the way, our expert consultants will work with you to evaluate your current operations and create a plan. With years of experience in manufacturing environments, our consultants specialize in solution-based engineering and our company represents a full line of machinery. We are committed to providing expert results and a quality, friendly experience from start to finish.
At Scarlett Machinery Inc, we deliver machine tool solutions – including high-performance machines, engineering, service, support and parts for every customer – from small shops to large fully automated factories.
Longevity Doesn't Just Happen
Scarlett has been an integral part of the Upper Midwest woodworking industry for almost fifty years. The reason for our longevity? We have evolved over the years to fit the changing climate. Beginning as a multiple-line distributor, we slowly morphed into what the current market needed: technology-driven specialists. With the invention of the Internet and a digitally driven world, the customer needs guidance through the mass amounts of information being thrown at them. So, instead of carrying a wide range of products with only a basic understanding of each, we now offer premier lines and unbeatable industry knowledge. We're your go-to guys for up-to-date technology and leading products. Throughout our company's evolution, one thing has remained constant – our complete dedication to customer service.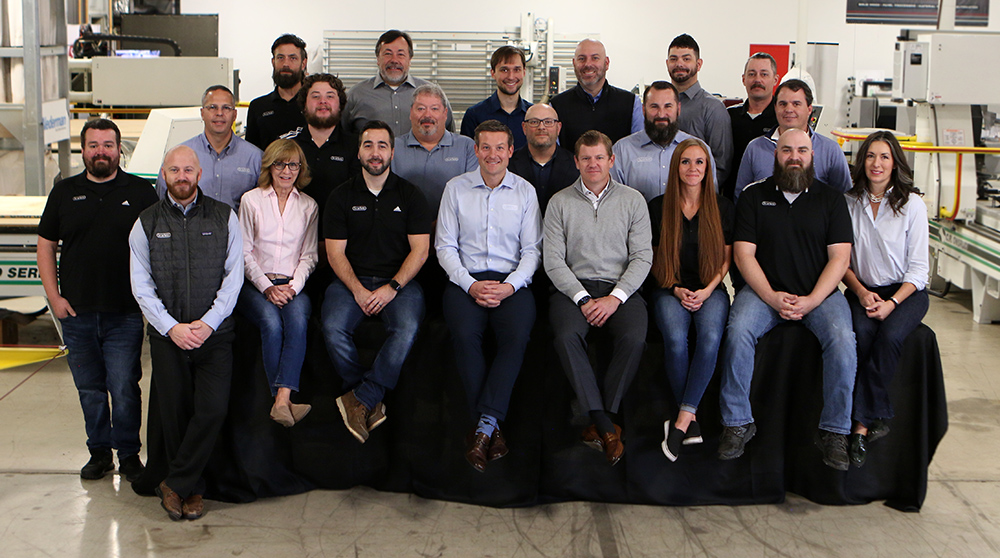 Half a century of excellence
Scarlett Inc. – originally Scarlett Associates Corp. – was established in 1966 by Wally Scarlett, the current President's grandfather. Wally was a founding member of the still-growing United Woodworking Machinery Exchange, the first association of used machinery dealers in the US. Scarlett quickly expanded and began offering used machinery, rebuilding services, parts, and suppliers.
With an established satellite office in Edwardsburg, Michigan, and headquarters in Grand Rapids, Scarlett started adding sales and technical staff to serve Indiana and Ohio markets. In May of 1978, Jim Scarlett joined the company. Shortly after Wally passed away, Jim took over the company.
In 1984, to accommodate the need for storage, a showroom, and demo areas, Scarlett Inc. moved to a larger Grand Rapids facility. Scarlett began working with the growing European markets through the Michael Weinig company and began to shift emphasis from a broad, all-inclusive model to a more focused specialty group.
Ready To Get Started? Lets Go!
Fill out the form below and one of our industrial machinery experts will be in touch soon to answer any questions.